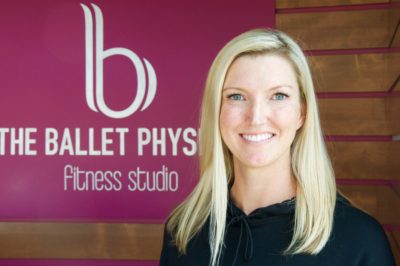 Erika grew up in California. She danced tap and ballet into her teen years before deciding to focus on her academic ambitions. She moved to Colorado to attend the University of Colorado, where she majored in Biology.
She took her first barre class in 2009 and it was love at first tuck! The fundamentals of barre reminded her of her years spent dancing as a child, which struck a chord. After four years of attending classes, she decided to take her passion to the next level and obtained her Group Fitness Instructor Certification through the American Council on Exercise. Next, she earned an additional certification to teach Barre Fitness, eventually becoming a master-certifying instructor who worked with barre instructor trainees.
In 2013, Erika helped develop the training program for one of the leading barre fitness instructor certification companies in the United States. That, combined with her background in Biology, has laid the foundation for Erika's deep understanding of the human body and its capabilities. She has a love for all things health and fitness and is excited to positively influence the lives of her clients at The Ballet Physique!
« BACK TO DESK STAFF