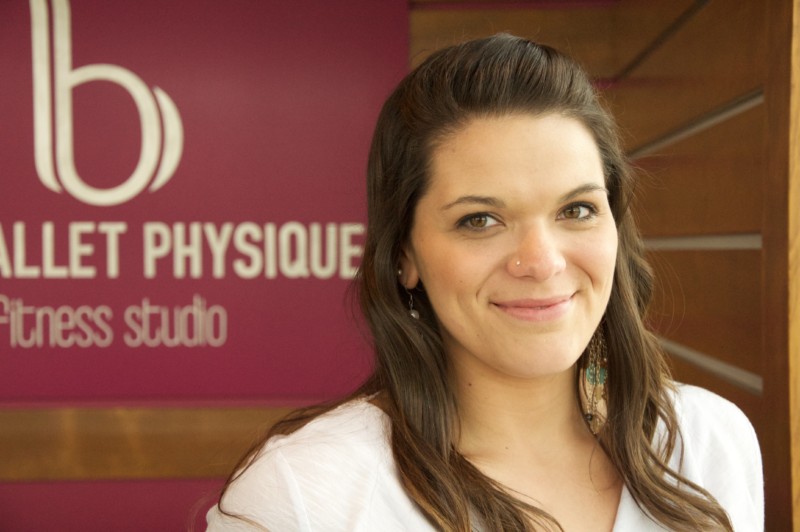 Jules is a native of New York City, growing up between Broadway and Amsterdam on the Upper West Side. With frequent trips to Broadway shows and the Radio City Music Hall, she developed a passion for the performing arts at a young age. Later, while studying at the State University College at Oneonta in Central NY, Jules focused her concentration on earning a Bachelors Degree in English with a Minor in Theatrical Arts.
Jules moved to Denver in August of 2015 with her fiance, Codi, and their two dogs: Corona and Barrett. She was introduced to The Ballet Physique through a friend and has been in love with barre ever since. So much so, that she decided to join the BP family! Jules really enjoys interacting with clients at the front desk and is always eager to help make each experience at The Ballet Physique one-of-a-kind.
Outside the studio, you can find Jules covered in chalk dust and paint. She launched a design company last fall called Slated Creations, that specializes in custom chalk art, unique hand-painted decor and photography. You can see some of her work in local businesses around the Denver area as well as at both Ballet Physique's Lone Tree and Downtown Littleton locations.
« BACK TO FRONT BARRE STAFF