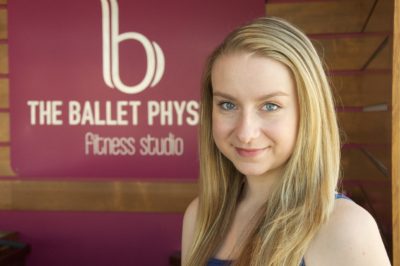 Originally from Boston, Victoria began her official ballet training with Ballet Nouveau Colorado, now The Colorado Conservatory of Dance. She quickly acquired a love for the strength and beauty found in ballet, devoting as much time as possible to her training. As she grew up, she returned to her family's roots in musical theatre and began training in voice, acting, as well as expanding her dance experience.
After finishing her training in the Royal Academy of Dance foundation, she went on to study musical theatre at the University of Wyoming. There, she was given the opportunity to study in London with The Royal Ballet and The Royal Academy of the Dramatic Arts. She continued her college career with roles such as Sally Bowles in Cabaret, Ilse in Spring Awakening, and the chance to choreography Candide for her university's opera program. She also participated in the Open Jar Institute in New York City where she worked under Tony-award winning directors, actors, choreographers, and playwrights.
This incredible experience led her to move back to the city shortly after her graduation. While in NYC, she had the opportunity to intern for Broadway director Jeff Whiting, perform Off-Broadway in multiple cabarets, and (coming back to her ballet roots) dance the role of Sugar Plum Fairy in the Dance Gallery's 2015 production of The Nutcracker. While enjoying her time in the performing arts, she stumbled upon barre fitness at Physique 57 which sparked a new passion.
Now, back in Colorado, she is enjoying time with her family, friends, and the amazing fitness fanatics at The Ballet Physique!
« BACK TO DESK STAFF