At The Ballet Physique, you work incredibly hard for your body. Our goal is to help you gain more confidence and look great during your barre workouts with stylish and contemporary fitness apparel. In our boutiques, you'll discover a wide selection of athletic gear, lifestyle wear, grippy socks, and accessories from brands like Beyond Yoga, Hard Tail, Kira Grace, Karma, Onzie, and Alo. Don't see your size? We are happy to take special orders!
We also carry the at-home fitness DVDs Signature Sculpt and Amped Up, from The Ballet Physique DVD Collection. If you're located in the Denver area, stop by one of our studios to purchase your copies today. They are always in stock! Otherwise, DVDs can be sold and shipped online through Amazon. Be sure to check out the clips at the bottom of the page for a glimpse inside each workout.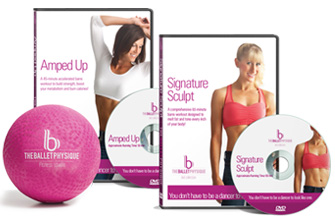 DVD Collection + Exercise Ball
The Collection includes Signature Sculpt, Amped Up, with an complimentary Ballet Physique exercise ball (optional). Commit to doing both dvds on a regular basis and see a difference in how your clothes fit in just 30 days!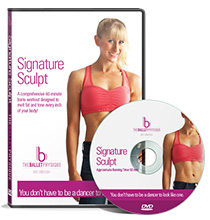 Signature Sculpt
A 60-minute full body workout DVD that concentrates on toning the muscles using lighter weights, intense exercise sequences, and ballet-inspired positions. Perfect for all levels. No ballet barre required.
$11.98
Buy Now >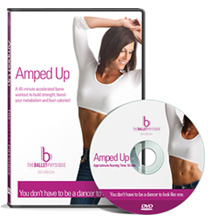 Amped Up
A 45-minute accelerated workout that focuses on building strength and boosting your metabolism through the use of heavier weights and fast-paced, efficient exercises. No ballet barre required. Perfect for all levels.
$12.74
Buy Now >
Please note: A ball pump is not included with your purchase of the DVD Collection.
DVD Clips