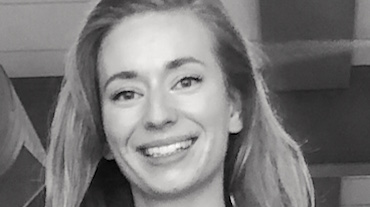 My love for dancing began at a very young age when I was first introduced to tap and ballet. I danced competitively through high school, where I eventually became the lead choreographer for my school's dance team. I loved the athleticism and the intense challenge—both mentally and physically. I always had a passion for music as well.
I first experienced barre classes at The Ballet Physique in 2012. Quickly, I became addicted! Coming to the studio never felt like a workout, but brought the same excitement and challenge that I felt when competing. I loved that the classes were so musically driven, because that is what inspires me. I became stronger and more balanced, and enjoyed every minute of each class!
As an instructor, my priority is to provide a challenging and safe class that will meet each client where they are at individually. I find so much joy and privilege being a part of your health and fitness journey. I believe health goes beyond the barre, which has lead me to work towards my Personal Trainer certification through AFAA, as well as my Holistic Nutritionist certification thorough AFPA.
Outside of the studio, I'm a mountain girl at heart. I love to do anything in nature! My husband and I grew up in Colorado and are high school sweethearts. We also have an amazing, beautiful, and strong-willed daughter who is the joy of our lives.
« BACK TO INSTRUCTORS