Our new project, The Ballet Physique Streaming Studio, is the next evolution for our company. It's an online barre fitness experience packed with expertly-constructed barre exercise videos, taught by the same instructors you already know, love, and trust. We are thrilled to announce that we surpassed our goal and are now able to make this dream a reality!
Our supporters are now invited to co-design the online experience with us by testing the workouts and providing feedback during the creation phase. Think of it as an exclusive behind-the-scenes invitation to our choreography workshop. For those who invested, we've lined up five categories of phenomenal rewards, including a studio quality playground ball, signature grip socks, 1-month streaming subscription, and 30-minute Dancer's Body workout, set to be available by November 19th!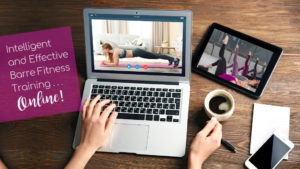 The Streaming Studio will be created to be incredibly convenient. You'll log on to your streaming device (Apple TV, Roku, laptop, smartphone), pull up the Ballet Physique Streaming Studio app, and select from an assortment of home-based workouts. While there's nothing quite like the energy of a live class at Littleton, we believe that everyone deserves the chance to work hard and get strong. With the combined talents of our amazing team, the Streaming Studio will be a safe, effective, and accessible fitness option for the moments in your life when a studio is out of reach.

THANK YOU for your generous support! We are so grateful. Stay tuned for more updates this month regarding the video production process, as well as rewards, promotions, and sneak peeks. We promise to deliver a terrific program.