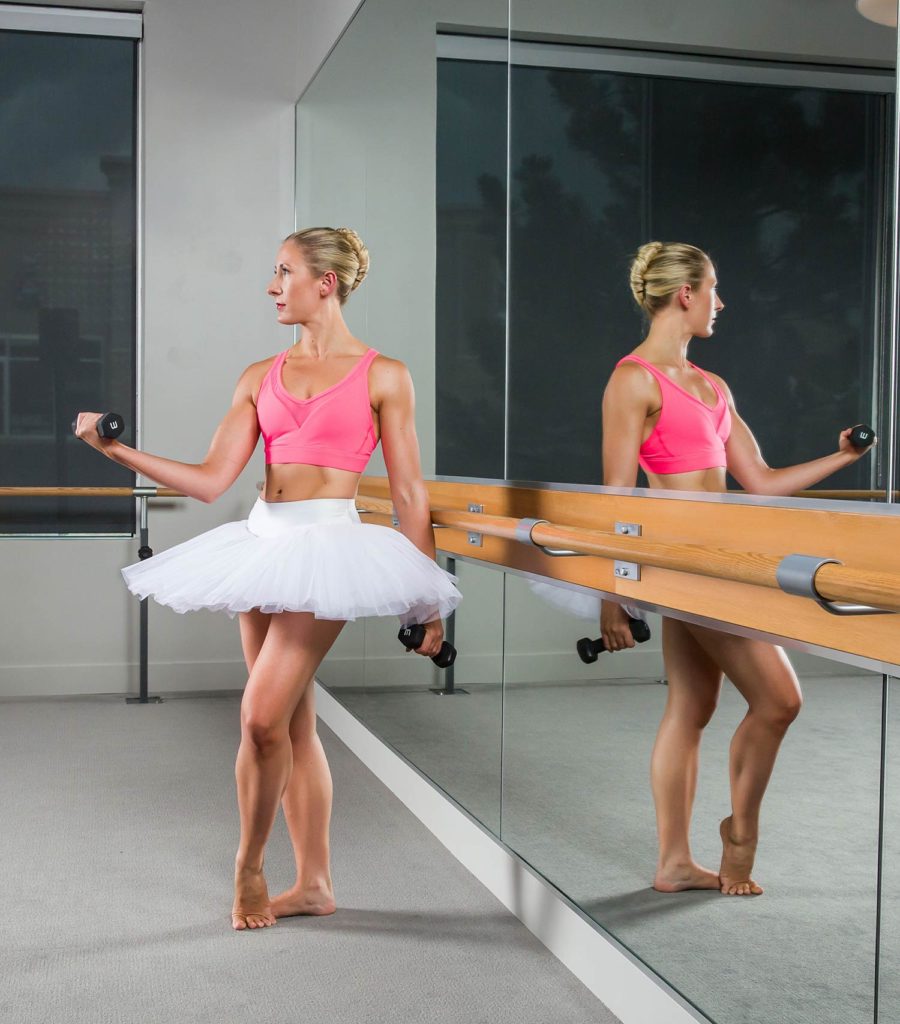 The Ballet Physique® was created by Kristen Zurek, an experienced fitness instructor and professional dancer with 22+ years of training in ballet, jazz, contemporary, and tap. Kristen initially discovered barre while living in New York as a college student. She fell in love with the training philosophy, and was astounded by how efficiently it strengthened and sculpted her body. Kristen soon obtained her group fitness certification through the American Council on Exercise and developed her own brand of barre classes, which she launched in Hoboken, NJ and later refined at fitness centers throughout Fort Collins, Littleton, and Denver.
Upon relocating to Colorado in 2008, Kristen was intrigued by the absence of barre in the Front Range region. An entrepreneur at heart, she built a website and started teaching her class—titled The Ballet Physique as a homage to the dancer's body—anywhere and everywhere! Her class was offered at small health clubs, rented dance studios, and Kristen's own apartment (a guest room that had been outfitted with mirrors, a few dumbbells, and a 6' ballet barre). To this day, several of her in-home clients are still studio regulars, and they fondly remember the days of working out alongside the company of Kristen's multiple cats!
By the spring of 2010, Kristen had built a reputation for her results-driven barre classes, which were being offered at studios and clubs throughout the Denver Metro area. Demand soon became overwhelming and Kristen decided to take a leap of faith by leasing a studio space in the heart of historic downtown Littleton. With a scraped together loan, an optimistic business plan, and relentless energy, Kristen opened The Ballet Physique on August 30, 2010. Her second location in Lone Tree followed about four years later. In 2018, Kristen decided to consolidate her studio back to one single location in Littleton so that she could spend more time with her husband and baby son.
The Ballet Physique has flourished into a supportive community where everybody feels like they have a second home. As one of the few truly local barre studios in Denver, we value relationships with our clients, who in turn, continue to fuel our quest for excellence through their feedback and results. For those who can't attend live classes, we also offer a Ballet Physique DVD series to help BP fans stay connected with us anywhere in the world. And Kristen still teaches regularly at both studios. You can always spot her because she's usually wearing something with a cat on it.