Tis the season of giving,
share The Ballet Physique with someone you love! 
We've got great gift card options for all of our members this month!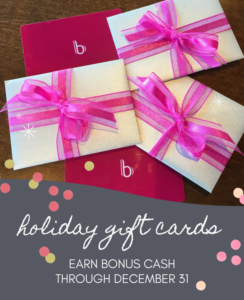 Littleton Gift Card Sale

If you are a current or future member of the Littleton studio, it's time to take advantage of our best sale of the year. When you purchase a gift card of $100 or more, you'll earn $25 in bonus cash, which can be added directly to the card…or to your account. However, if you upgrade to a gift card of $200 or more, you'll earn…drumroll please…$50 in bonus cash! This has been a uniquely challenging year for us all. Remember that it's ok to treat yourself to the invaluable gifts of community and health.
Stop by the front desk to pick yours up today!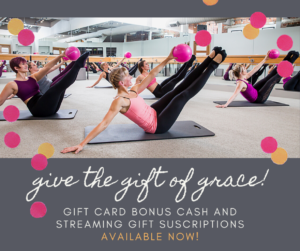 Give the gift of our Streaming Service!
Ballet Physique Streaming gift subscriptions have finally arrived. Now, you can share our dazzling online workouts with friends and family—in a conveniently emailed package! To give a subscription, simply go to our website, select your price point, and fill in the prompts. You can send your gift same day (or on a scheduled date) through the click of a button. And, the great thing about gift subscriptions is that they won't renew after the expiration date, which means no additional charges!
Feel free to contact us via email at [email protected]
with any questions you may have!