Tis the season of giving,
share The Ballet Physique with someone you love! 
We've got great gift card options for all of our members this month!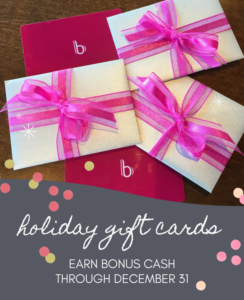 Littleton Gift Card Sale

If you are a current or future member of the Littleton studio, it's time to take advantage of our best sale of the year. When you purchase a gift card of $125, you'll earn $20 in bonus cash, which can be added directly to the card…or to your account. However, if you upgrade to a gift card of $250 or more, you'll earn…drumroll please…$50 in bonus cash! Remember that it's ok to treat yourself to the invaluable gifts of community and health.
Stop by the front desk to pick yours up today!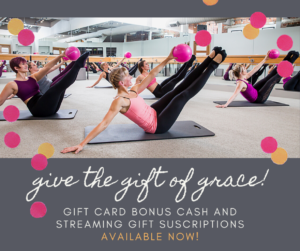 Feel free to contact us via email at [email protected]
with any questions you may have!