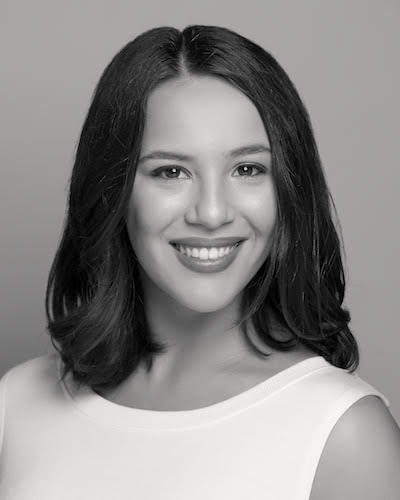 Alexandra (Allie) Eliot was born and raised right here in Littleton, Colorado. She received her formative dance training at International Ballet School. At age fifteen, Allie began working with choreographer Robert Sher-Machherndl, Artistic Director of Lemon Sponge Cake Contemporary Ballet, who became a mentor and trusted guide in exploring movement beyond the realm of classical ballet. This exploration led Allie to Juilliard, where she had the privilege of studying a wide range of dance techniques under the watchful eye of some of the world's most respected artists.
In addition to her training and performance at Juilliard, Allie has traveled around the country to work with Boston Ballet, Alonzo King's LINES Ballet, Hubbard Street Dance Chicago, Axis Connect, and BalletBC in Vancouver, Canada. Along the way, she danced in repertory by Martha Graham, Jose Limon, Paul Taylor, William Forsythe, Mats Ek, and Nacho Duato just to name a few. Most recently, renowned choreographer Matthew Neenan created a pas de deux on Allie and one of her classmates for their graduation concert, entitled "12 Months," which was performed at Lincoln Center in May of 2017.
Upon graduating with her BFA and Academic and Artistic Honors, Allie moved back to Colorado to begin a new chapter in her life. She initially came to The Ballet Physique looking for cross training, and fell in love with the workout. She is so thrilled to be part of the Ballet Physique family in her new roles as a front barre specialist and instructor!
« BACK TO INSTRUCTORS