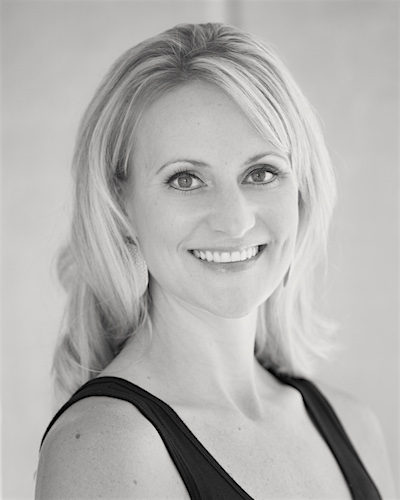 Anna grew up in Colorado and began dancing at age 10. She was actively involved in local ballet companies in her teens, placed among the top ten in Denver's Ballet Guild, and was accepted and attended many prestigious summer ballet programs such as Boston Ballet, American Ballet Theater, and Jurgen Schneider's International Ballet Seminar. Anna received a professional contract with Ruth Page Foundation in Chicago for their Nutcracker season at the age of 16.
She attended the University of Utah for 2 years and studied in their Ballet Program, but then transferred and graduated from Colorado State University with a B.S. in Natural Resource Recreation and Tourism with a minor in Spanish. She has worked with the Aspen Department of Recreation as a Recreational Programmer, developing and coaching recreational programs for children and adults.
Anna also has extensive teaching experience in and out of the ballet field. She spent a year in Mexico where she taught English at ITESM (a private bilingual high school and university) and taught advanced ballet students at the local dance studio. She is currently Assistant Company Director at Inspirations Dance Company.
Anna received her Primary Aerobic Certification in 2006 and has since been teaching various group fitness classes at Bally Total Fitness and Club USA. She is excited to combine her dance and fitness background at The Ballet Physique, where strength and grace are fused into one fantastic sculpting workout!
« BACK TO INSTRUCTORS