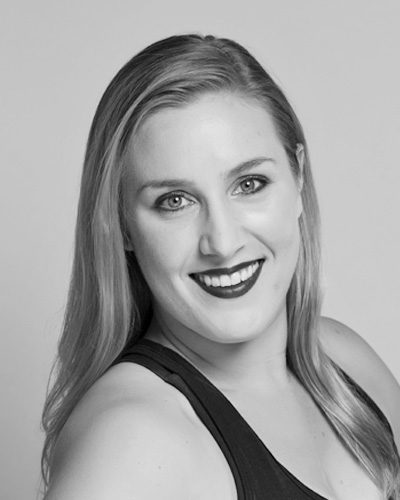 Joanna was born and raised on the East Coast and, like so many others, began her love of dance during her single digit years. While it wasn't always classical ballet or modern, Joanna's love for physical activity and movement took her all across the board from competitive water polo and field hockey to skiing, snowboarding and even skeet shooting!
The passion Joanna has for teaching was born early, initially in the offices of high school, collegiate and professional newspapers, where she trained and worked with new staffers. Soon, Joanna was on the ski slopes teaching adults and children skiing and snowboard lessons. As a young professional, she found herself working in the realm of education and curriculum development, but there was still something missing and she left the desk for the studio once and for all!
After moving to Colorado in 2010 and wandering into her first hot yoga studio, she knew she found the perfect thing to combine all of the aspects of the activities she loved through the years — building strength and muscle tone, while maintaining flexibility and listening to some great music all at the same time. Through mutual acquaintances in the fitness world, Joanna walked into The Ballet Physique in early 2016 and has been tucking and pulsing ever since!
Looking ahead into the future, Joanna will be working toward her 500-hour yoga certification and eager to incorporate her love of all sorts of movement into her BP classes.
« BACK TO INSTRUCTORS