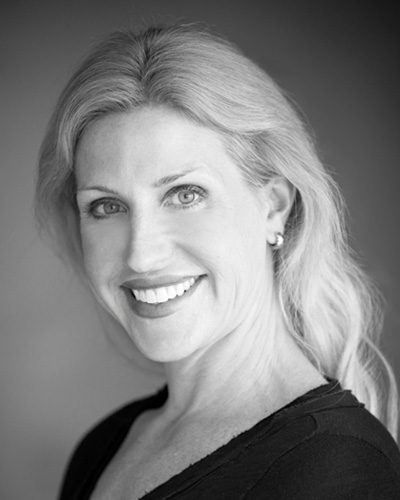 Kristin began dancing at the age of eight. She is trained in classical ballet, modern, jazz, and character dance. At the age of thirteen she began her classical ballet career with the Colorado Ballet under the direction of William Thompson. While dancing with the Colorado Ballet she had roles in the Nutcracker, Giselle, Sleeping Beauty, Les Patineurs, Donizetti Variations, and Little Women. She also studied on scholarship with the San Francisco Ballet School, The Milwaukee Ballet School, and the Washington Ballet School.
Kristin then joined the Pennsylvania Ballet under the direction of Ricky Weiss. She danced in Balanchine's Stars and Stripes and Serenade and Agnes de Milles's Rodeo, and Ricky Weiss's Nutcracker. She was trained by Basil Thompson (Milwaukee Ballet), David Howard (ABT), Helgi Tomasson (San Francisco Ballet), and Sharon Krantz (Colorado Ballet).
Switching gears, Kristin chose to pursue her education at Colorado State University where she studied fine arts. She then studied interior design at the Colorado Institute of Art. She opened her own design firm and ran a successful business for ten years, specializing in high-end residential design and restaurant design in Denver. Later, Kristin married and started a family, putting her design career on hold. She and her husband now have a daughter and a son. Kristin enjoys taking care of her family, swimming, tennis, running, design and cooking. She is thrilled to combine her ballet background and her love of fitness as an instructor at the Ballet Physique.
« BACK TO INSTRUCTORS